Soil Testing
A soil test is designed to evaluate the soil's capacity to accept a septic system. The test consists of a "soil evaluation" and a "site evaluation". The test must be performed by a Certified Soil Tester (CST) licensed by the state of Wisconsin. The CST will use a backhoe to dig a hole and inspect the kinds of soil at your site and the depth requirements for a drainfield. The number of borings is dependant upon the type of soil found at the site.
During the planning process is the best time to consult with our CST to discuss options for the location of your septic system and where to perform the soil evaluation. Once the soil test is complete, our CST will report the results to the state of Wisconsin.
Septic Systems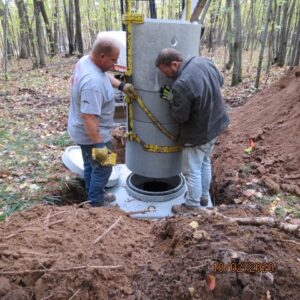 Whether you need to replace an existing tank or system, or are installing a new septic system for a home or business, we can help you through the process. We have licensed master plumbers that can install conventional or mound systems.
A septic system is a natural method of treatment and disposal of household wastes for those not part of a municipal system. The septic system works by allowing waste water to separate into layers and begin the process of decomposition while being contained within a septic tank. The sewage must then be distributed to a drainfield where the remaining fluid will evaporate or drain into the ground. Most drainfields are conventional, meaning that they use gravity. Sometimes a mound system is needed when site conditions are not appropriate.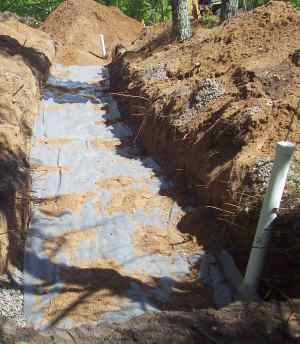 You can prolong the life of your system by taking some of the following steps:
Reduce household water use: use water saving shower heads and washers, repair leaking toilets and facets, don't run water while brushing teeth or washing hands. Be alert and institute other water saving ideas.
Watch what goes down the drain: avoid putting any grease or oil in the disposal or drain as these clog pipes and drain field soil and damage your system.
Minimize the discharge of paper products: Non-degradable items such as disposable diapers, Kleenex, sanitary napkins, and paper towels are especially harmful.
Ensure that only three products go into the septic tank: 1) human waste, 2) toilet paper, and 3) water from the toilets, bathing fixtures, kitchen sinks and washers.
Have your system pumped every 2-3 years.
Protect your system by avoiding the planting of trees or shrubs near the lines or drain field as roots can damage the pipes. Do not construct walkways, patios, parking areas over or near the drainfield or pipes. During the winter months you can provide frost protection by adding straw or leaves above the tank and lines, or install insulation. To help prevent freezing, do not walk or drive over the tank or lines if not properly protected.
Dump Trucking
With our fleet of dump trucks and experienced drivers you can count on our superior service every time. Delivery quantities of 3 cubic yards up to 16 cubic yards per load.
We can calculate the amount of material needed, or you may go to our on-line calculator for assistance. https://www.builditsystems.net/_eTools/Calc_Concrete.aspx
Custom Crushing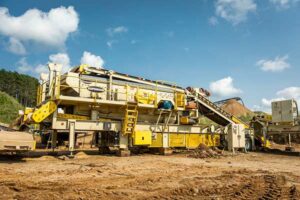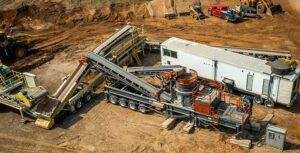 Our team travels to your site to produce high quality custom product! Contact Cameron Hughes for Crushing quotes at cam@hopkinsgravel.com or call us at 715-866-4157.
Check out thia great article highlighting Hopkins Portable Crushing Plant! https://portableplants.com/crushing-business-fine-tunes-fleet-with-new-equipment-spread/?fbclid=IwAR09LBUkjY5kOWCnSUdpaIw-oDzp1ozt7zUGf6j8D7l-PCyVf0k8SjDaOHQ
Concrete Pump Truck
We have a 32 meter pump truck available for when you need "a little extra reach." Call ready-mix dispatch to schedule the pump truck with your concrete delivery.
Webster, WI: 715-866-7440
Pine City, MN: 320-629-2522
Where can you use a pump truck?
Slabs
Walls
Foundations
Core fill
Above or below grade
Excavation and Land Clearing
Whatever your excavation or grading needs, we have the expertise to complete your project on time and on budget.
Free on-site consultation
Site clearing and preparation
Dig footings for new homes, additions, garages, etc
Basement excavation
Final grade
---
Demolition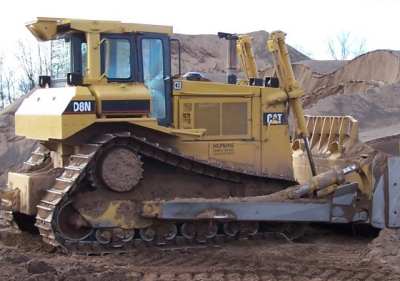 Choosing the right contractor can make the difference between a job well done and a costly ongoing one. Trust us to remove structures and provide creative solutions for your projects needs. Over the years we have built a reputation for safe, professional and environmentally compliant demolition and disposal. Some demolition examples are:
Homes
Garages
Decks
Sheds
Barns
Call for your free on-site consultation.
Driveway Installation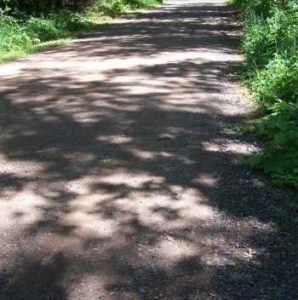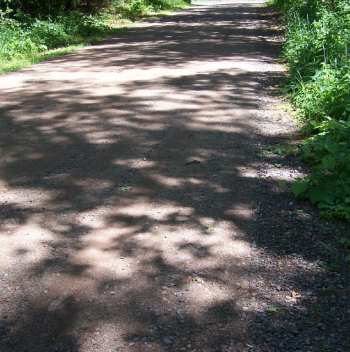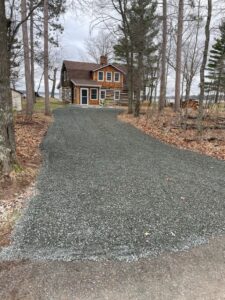 We specialize in and frequently perform residential and commercial excavations. You can be assured that your project will be carried out by experts. All driveways follow basic design requirements to ensure a long life and good investment. Every great driveway needs a good solid base and each of the following:
Proper Subgrade - support and distribute the weight of vehicles on your driveway
Drainage - ensure water will drain off of the driveway and away from your home
Width - surface needs to be sufficient to accommodate vehicles
Winter - Removal of large rocks that may protrude during frost
Other - weather conditions, compaction and ongoing maintenance of your driveway.
Skidsteer Services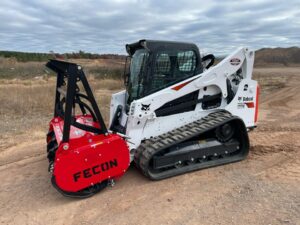 We offer several skidsteer services including excavation, augering of holes (6", 15" and 24" auger options available) our newest, brush hog services!
Shoreline Restoration and Pond Installation
Restoring your shoreline can improve fish and wildlife habitat while protecting against erosion. Let Hopkins Sand & Gravel do the back-breaking work for you!
With the latest methods and technology in excavation we can help you plan, design and construct your backyard pond.
Contact us for a free consultation.